Main content starts here, tab to start navigating
THANKSGIVING DINNER
Let Wayfare Tavern take care of preparing Thanksgiving dinner this year. We'll provide everything you need for a delicious, elegant dinner. Simply heat, serve & enjoy a relaxing holiday meal in the comfort of home.
INCLUDES: - shrimp cocktail: 6 pieces, cocktail sauce; 15 lbs all natural, organic turkey, fully cooked and butchered; 2 sides of your choice (1lb each); 32 oz cranberry naval orange sauce; 32 oz roasted turkey gravy; 4 popovers. $175.00
You can also purchase additional items, cocktails and wine a la carte!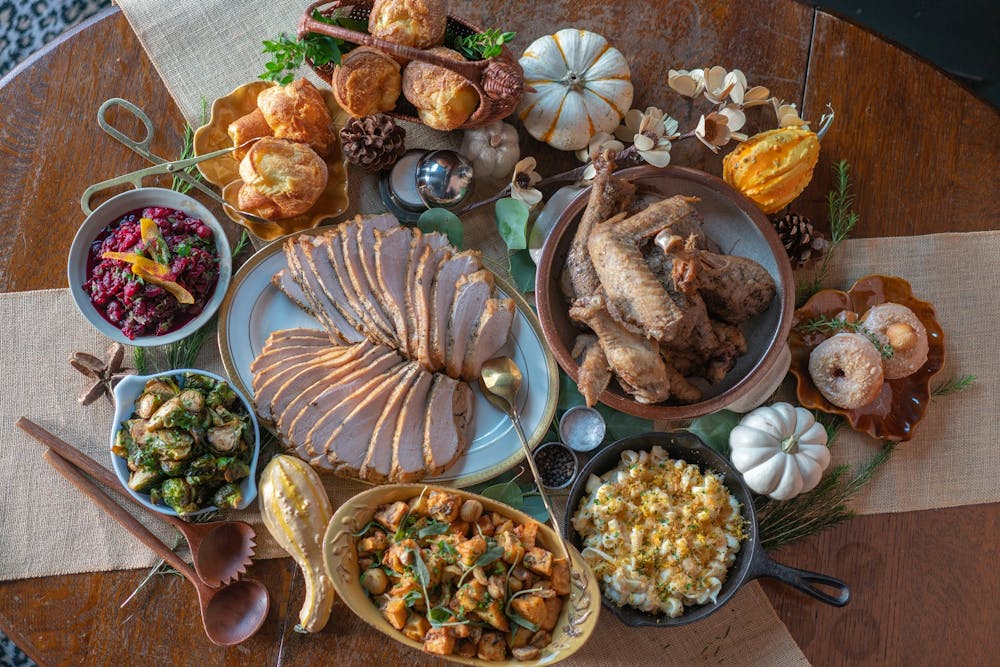 PICK UP & DELIVERY
PICK UP & DELIVERY Please make sure you select the CORRECT date and time of FULFILLMENT.
Monday the 23rd - Pick Up Only 11:30 am - 7:00 pm
Tuesday the 24th - Pick Up & Delivery to Marin County 11:30 am - 7:00 pm
Wednesday the 25th - Pick Up & Delivery in San Francisco 11:30 am - 7:00 pm
Thursday the 26th Pick Up Only from 9:00 am - 11:45 am
DELIVERY* will be available for orders over $175 in Marin County on Tuesday the 24th for $30.
San Francisco on Wednesday the 25th for $20 (limited delivery slots available)*
Questions? CONTACT@WAYFARETAVERN.COM